Since 1996, Crystal Group Ukraine has been representing in Ukraine jewelry and watch brands that are known all over the world and stand out for their sophistication and luxury.
The company presents products that are original in artistic and technical performance, equal to works of art, and also have a rich history of decades, and sometimes centuries of formation and development.
«In addition to careful selection of the ideal of the best, the company sees a sensitive and immediate response to the needs of each consumer as its main task»
Dmitry Berdyansky
Crystal Group President
«Diamonds, unlike other items of luxury and prestige, like a car or a fur coat, do not deteriorate over time, but only go from "fashion novelty" to "family value" »
Ekaterina Timofeeva,
Gemmologist, International Diamond-expert
Giorgio Visconti is proud to work with Crystal Group Ukraine, one of the most successful and professional cooperation partners. We are honored to work with such a professional, talented and experienced team of partners.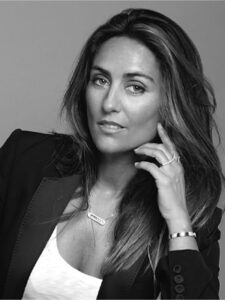 I am very glad for the long and useful cooperation of Messika in Ukraine with such a professional company as Crystal Group Ukraine. Ukrainian women are very demanding on their style, and we try to satisfy all the needs of Ukrainian fashionistas as much as possible.
Magerit considers Crystal Group Ukraine as one of its most preferred collaboration partners and it is a great honor and pleasure for Magerit to work with such a team of professionals who are not only highly qualified and talented, but also passionate about jewelry.
Let the business that you managed to develop be useful both for Ukraine and for Swiss watchmakers who trust you with their reputation.
We have been cooperating with the Crystal Group company for a long time, since 2014. I am glad that my jewelry is to the taste of modern Ukrainian girls, because my jewelry is created just for such – stylish, bold and active.
I am honored to work for more than 10 years with the Crystal Group, which has reserved the right to work only with the best brands known throughout the world as the Graff brand, distinguished by its sophistication and luxury.
The partnership between Breguet and Crystal has been successfully developing for the past eight years. Understanding the principles of high watchmaking art, the ability to convey them to the client has always been a fundamental factor in our strong business alliance.
It is thanks to your culture and ability to appreciate the beautiful that you are the company with true ambassadors of high art who embody these values ​​with enthusiasm in our lives today.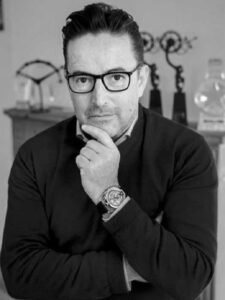 It is a great pleasure for me to share my passion for watchmaking with Dimitri, a man with such a great sense of style.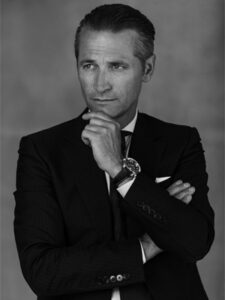 We, the watch company Omega, are very proud of our cooperation with our Ukrainian distributor, Crystal Group Ukraine. We hope that in the future our relations will only develop and strengthen.
I believe that such a stable and self-confident company as Crystal Group Ukraine is a guarantee of continuous development and promotion of our brand in the Ukrainian watch market.
The case when style is art, service is perfection, and competence is something to be proud of. In the face of representatives of Crystal Group Ukraine, Roberto Coin brand has found an excellent partner for the development of the highest quality jewelry market, innovative in terms of style and design.
Dmitry is a man with a sense of style. This is a person who stops looking at himself. He knows what he wants and he always chooses the best. We are proud to work with him and be one of the independent watchmakers represented by the Crystal Group.
It has been a great pleasure for me to work with Dmitry Berdyansky, the owner of the Crystal Group, for more than 10 years. Today it is very rare to find such a passionate and well-versed in watchmaking man.